We do it in quite a cool way. The bending and curling of tubes, shaped tubes, solid materials, special mouldings etc is part of the cold forming process. As the name suggests, the material is cold formed or made into the desired shape. At this stage, it is important for us to point out a few things and to provide you with a short explanation.
Fundamentally, a distinction is made between mandrel bending and curling.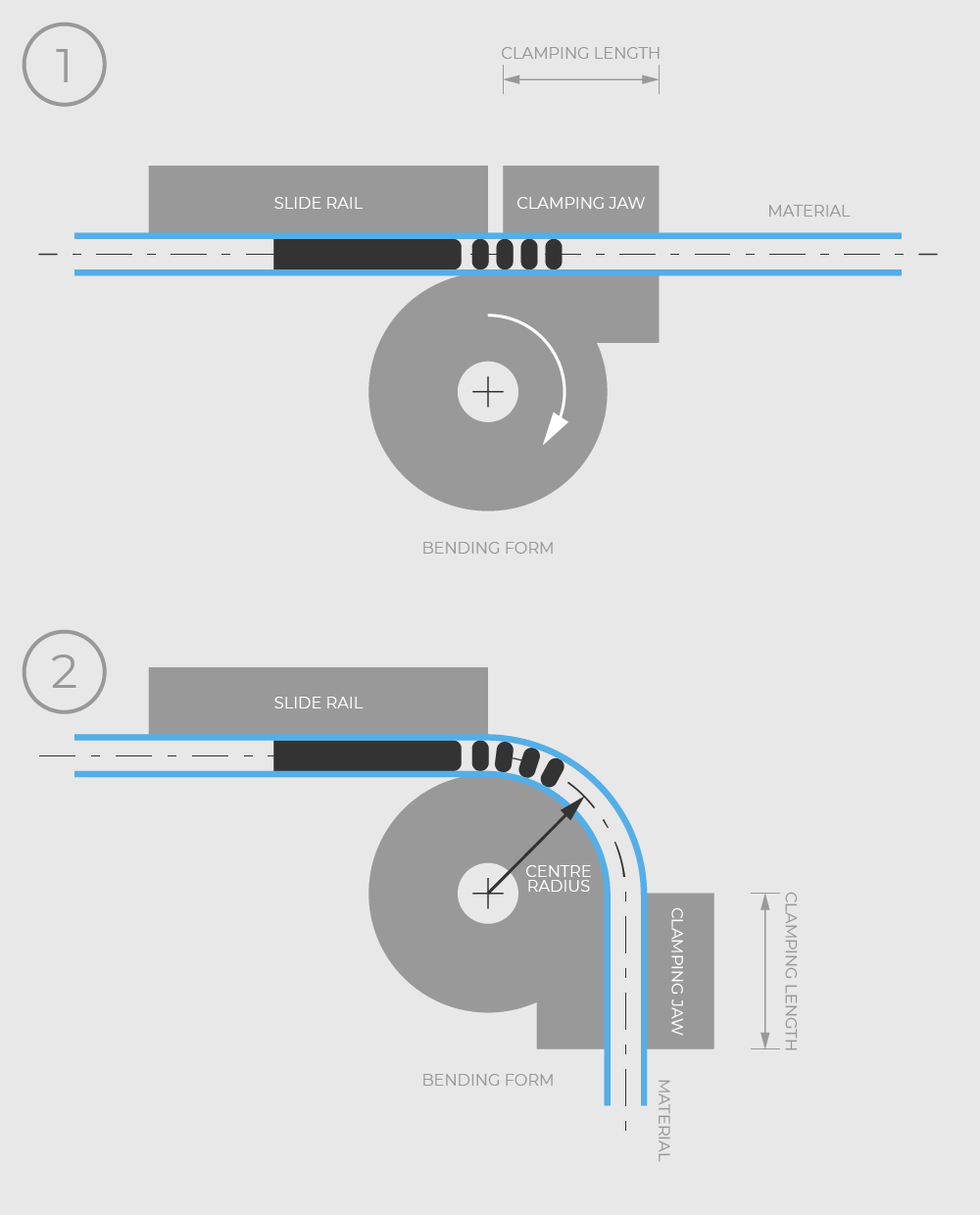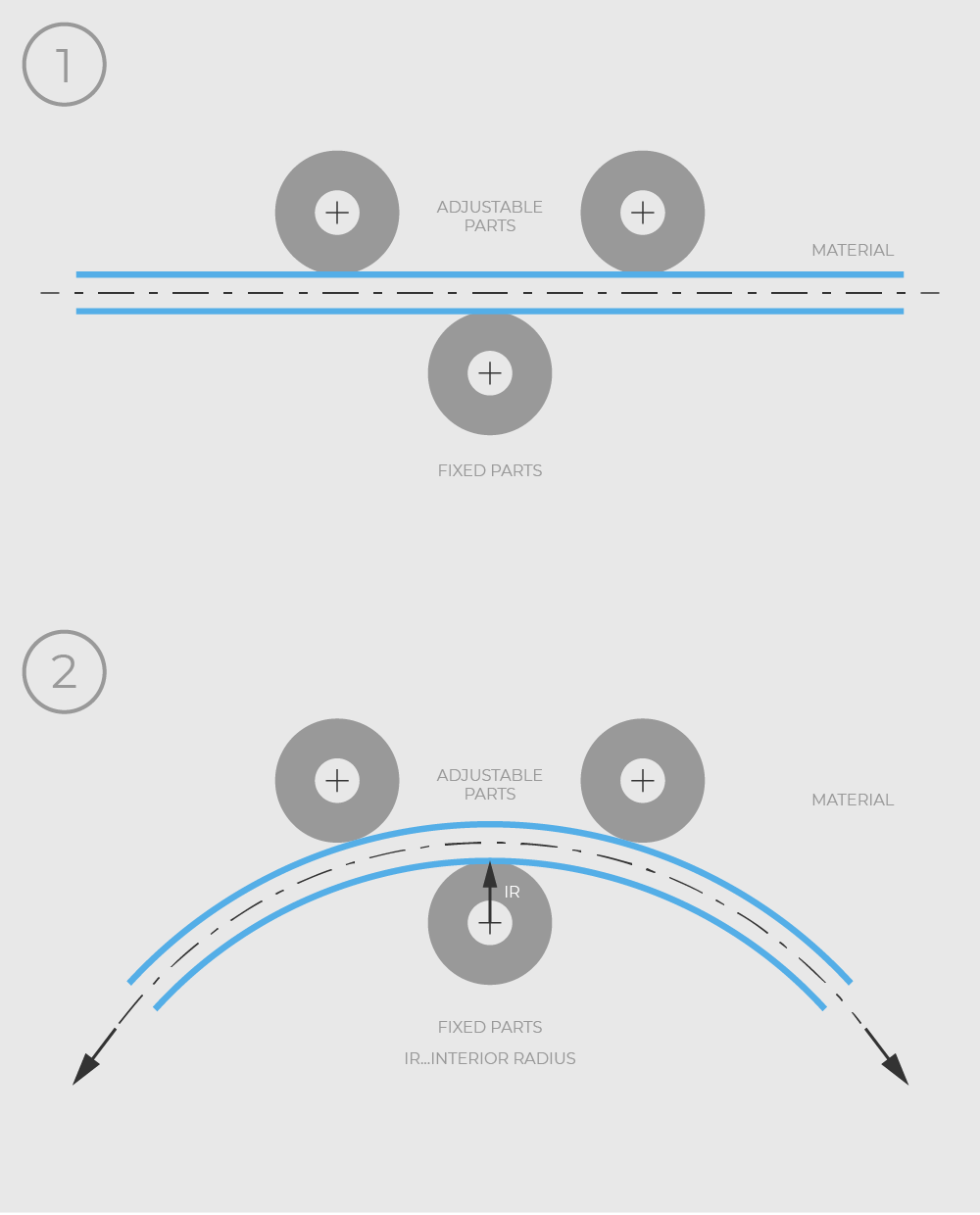 For the bending of tubes, we only use annealed material, because it is the most suitable for this type of reshaping. We make every effort to ensure that our curves and arches are 100% flawless. Although that depends greatly on radii and material – because there is always a cross-sectional change. Sometimes, such a cross-sectional change is not visible to the naked eye, and is sometimes responsible for a creasing formation.
A creasing formation arises, if unsuitable material is used or bending radii that are too small are selected. That's why it is particularly important to always clarify the feasibility of a concept with the customer in advance, in order to avoid any unpleasant surprises.
You should be aware that a cold formation may lead to visible effects, and that, with our longstanding experience and our own measures, we can counteract such a deformation. 
Usually it is sufficient to use the next largest wall thickness, although, often, we have to fill and condense the materials with quarzt sand.
This requires a great effort on our part that we only offer for an additional charge, but which also enables a far greater spectrum of radii and materials.
However you decide – we will fulfil your wishes. Because we bend everything!